We are looking forward to the upcoming winter season. We have not begun accepting reservations for groups yet.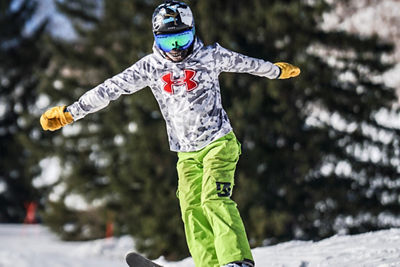 Season-Long Program
Alpine Valley, Boston Mills, and Brandywine offer an introductory lesson program for groups of skiers and riders beginning in January. The Club Program is for skiers, snowboarders and snowbladers ages 8* to 18**. The Club Program consists of five visits (one visit per week) including 4 hours of slope time per session, equipment rental and a one hour group lesson.
*Must be 8 years old by January 1, 2022
**Proof of age may be required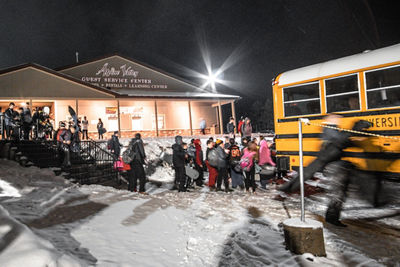 Club Info
The Club Program is the most heavily discounted program at AV and BMBW, with 20% savings over the standard lift ticket, rental equipment and lesson price. There are NO REFUNDS on this heavily discounted program for any reason, including student removal from the club due to disciplinary reasons invoked by the club advisor, BMBW and AV Ski Patrol or BMBW and AV Management.
Clubs begin in January, as determined by BMBW and AV, and continue for a consecutive five weeks. Clubs are only available on certain days of the week. If BMBW or AV must cancel one of your five guaranteed club visits, we will schedule an additional session for you. If you child is a member of a school or club program you will need to take your confirmation of registration and payment, which are only available through the resort website as part of the registration process.
Please contact your local Ski Club Advisor for registration information and pricing. Participants must be 8-18 years old to participate.
Our resort Program Pricing is as follows:
Regular Rate: $220.00 (lift access/rental equipment/lesson) for all five visits
Passholder Rate: $170.00 (lessons only or lesson/rental only)- Available to our season passholders looking to take lessons with their club
Please note we have new safety protocols set in place for the 21/22 season. Guests ages 12 and over will be required to show proof of COVID-19 vaccinations to dine at our indoor, on-mountain quick-service (cafeteria-style) restaurants. Guests will be required to show their Covid-19 vaccination card each time they enter our quick-service dining areas. You will not be able to enter certain areas of the lodge without a Covid-19 vaccination card. A vaccination card will be required to go upstairs at Brandywine, and for dining areas at Boston Mills. We are not responsible for any lost or stolen vaccination cards. If a guests loses their card, we have no way of verifying their vaccination status, and therefore they must comply with our safety protocols.
We are also requiring masks indoors for all guests.
We are fortunate that the core of the ski and ride experience takes place outdoors in vast mountain settings. However, as we welcome guests from around the world to the indoor experience at our resorts, we feel it's important to do our part to combat the spread of COVID-19. All of our policies are subject to change based on the evolving nature of the pandemic as well as federal, state, and local public health guidelines.